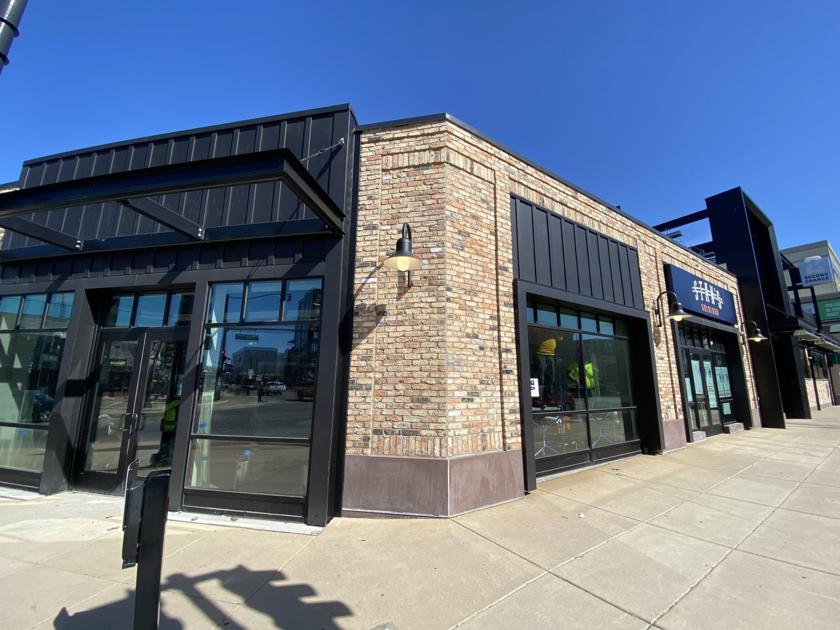 CHAMPAIGN — A new cannabis dispensary is planned next to the popular Kam's bar in Campustown.
NuEra, which also has a location in Urbana, received a building permit this week for a dispensary at 102 E. Green St., C.
"It's a convenient location," Principal Officer Keith McGinnis said. "We're excited to get it open."
Construction crews were busy Friday in the space.
"I'm hoping to be open by April 1," McGinnis said, though he said an opening date hasn't been set and could depend on state inspections and other factors.
NuEra's state license in Urbana allows for a second site, and McGinnis said he had planned to open one in Urbana, but plans for it fell through.
McGinnis said the new location will only sell recreational marijuana, not medical, but otherwise will offer similar products to the Urbana location. And he said it will have "a more modern look."
The dispensary will be the second to open in Champaign. Sunnyside, about a mile southwest at 1704 S. Neil St., also sells medical cannabis.
Ben LeRoy, an associate planner for the city, said the location didn't present any zoning issues.
"When the city council reviewed options for cannabis land-use regulations back in 2019, they directed staff to allow cannabis dispensaries in four commercial zoning districts, including" the area on Green in Campustown, LeRoy said. "That being the case, we have no concerns about a new dispensary choosing to open in this location and wish them the best of luck."
The sale of recreational cannabis to adults 21 and older became legal in Illinois in January 2020.
After legalization took effect, administrators at the University of Illinois reminded students and employees that cannabis would remain prohibited on campus, citing the federal prohibition against it.
Last year, more than 14.4 million cannabis items were sold at Illinois dispensaries creating total revenue of about $669 million.