Heavenly Halibut Recipe with Cannabis
Love fish? You're going to fall hook, line and sinker for this Heavenly Halibut Recipe with Cannabis.
Halibut is a much bigger and abundantly available flat-fish. It's lean with a mild, sweet-tasting flavour similar to tilapia.
It's thick and firm, and pairs very well with bold seasonings.
---
Heavenly Halibut Wellness Facts:
Halibut hosts a ton of wellness benefits like the ones below:
Niacin: great for heart health!
Phosphorus: builds bones and helps with metabolism.
Magnesium: Magnesium is required for more than 600 reactions in your body!
Vitamin B12: proper nervous system function.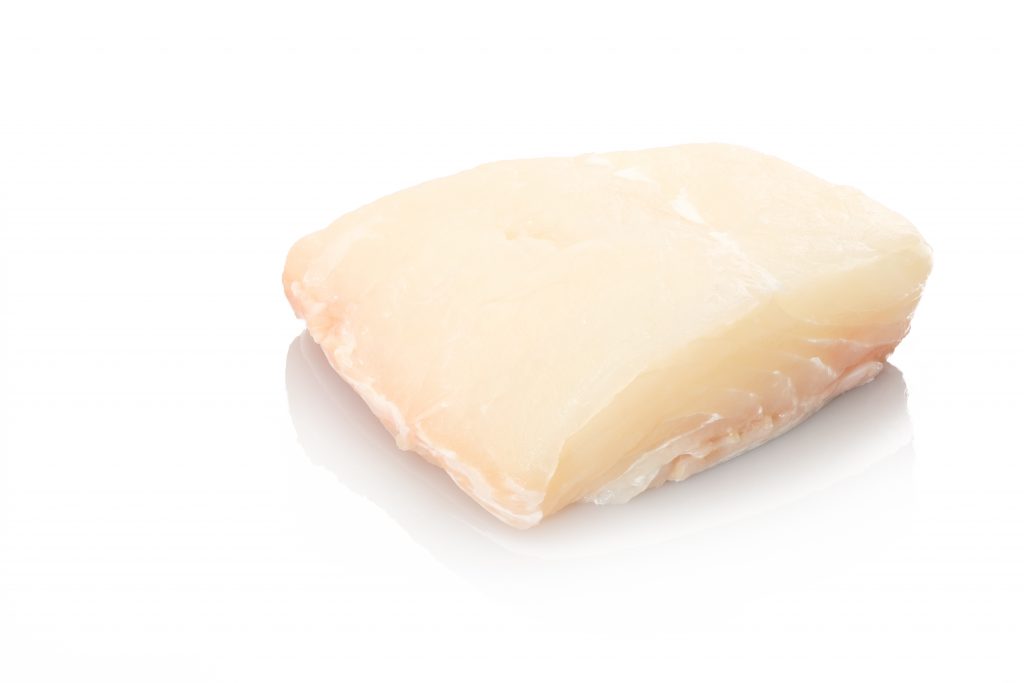 ---
Ingredients For Heavenly Halibut Recipe
We're going to need a few delicious ingredients so grab your grocery bag and let's get cooking!
parmesan cheese
cannabutter
mayonnaise
lemon juice
green onions
hot pepper sauce
halibut steaks – 2 pounds
My favorite way to cook fish is by broiling it in the oven in an oven-safe glass dish.
It's as simple as whipping up all of the ingredients, and letting them swim together in the hot oven.
Before you go ahead and start your Heavenly Halibut Recipe with Cannabis, you'll need to do two things first.
Step #1: Decarb your Weed
---
Step #2: How To Make Cannabutter
I've said this before, I'll say it again: Cannabutter is the most versatile weed edible you can use!
Baking, cooking, on sandwiches and more – using cannabutter makes everything better.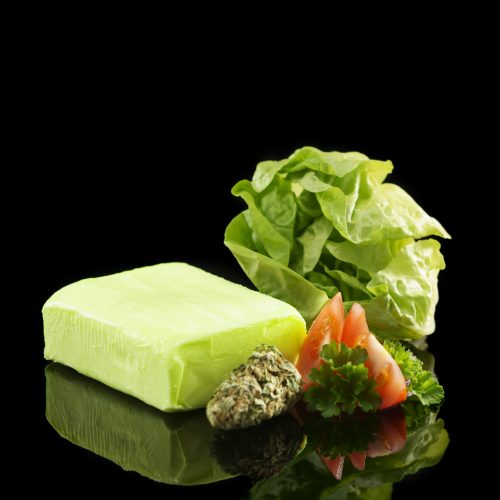 Servings: 1 Cup
Calories: 1628kcal
THC: 700-1400mg
Author: Steph Van De Ven
Ingredients
1/4 to 1/2

Ounce Cannabis

1

cup

Butter
Instructions
Decarboxylate your weed by spreading your cannabis evenly on an oven tray And coat with aluminum foil.

Place in the oven on 240F/115C for 25 till 45 minutes, and then let it cool.

Grind your dry cannabis or chop it till fine.

Place the cannabis in a strong mason jar, add butter and (1 tsp of sunflower lecithin)(optional)

Place your closed jar in cold water and let it come to a boil, Boil for 2 to 3 hours.

Strain your butter through a cheesecloth.

Cool down

Now you can use the Cannabis Butter (Cannabutter)
Notes
If using a mason jar, be sure to start with cold water. Furthermore, it is imperative to let the water cool gradually so that your glass will not shatter.
The video guide might be slightly different than the blog recipe. The blog recipe is the most updated and accurate.
Nutrition
Calories: 1628kcal | Carbohydrates: 1g | Protein: 2g | Fat: 184g | Saturated Fat: 117g | Cholesterol: 488mg | Sodium: 1621mg | Potassium: 54mg | Sugar: 1g | Vitamin A: 5673IU | Calcium: 54mg
---
Heavenly Halibut Recipe with Cannabis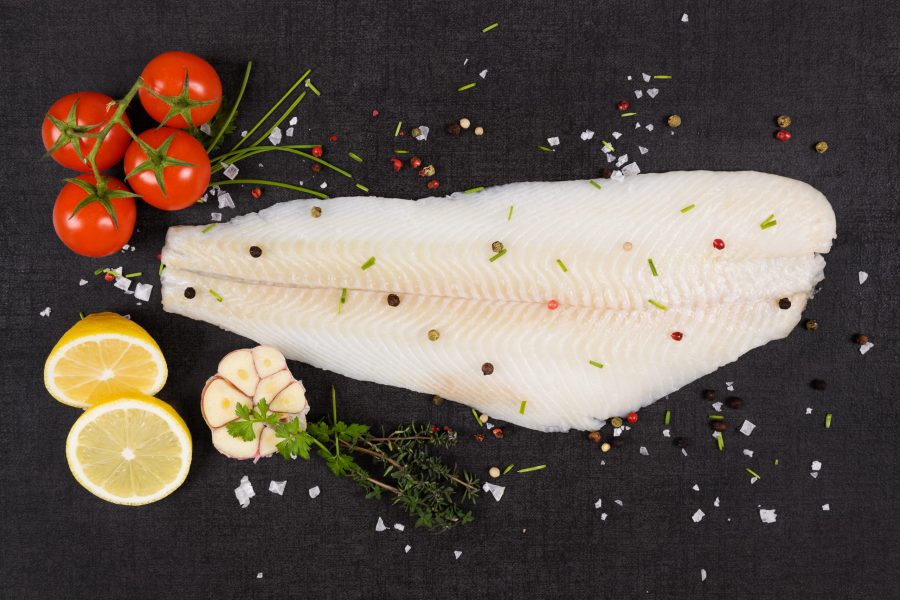 Servings: 2 people
Author: Steph Van De Ven
Cost: 20+
Ingredients
1

cup

Fresh parmesan cheese

1/2

cup

Cannabutter

softened

3

tbsp

mayo

2

tbsp

lemon juice

5

tbsp

green onions

chopped

1

pinch

Himalayan salt

1

dash

hot pepper sauce

2

lbs

Halibut filets

skinless
Instructions
Preheat the oven broiler

Place parchment paper into your glass oven safe casserole dish

In a bowl, mix the Parmesan cheese, cannabutter, mayonnaise, lemon juice, green onions, salt, and hot pepper sauce.

Arrange the Halibut in the oven safe dish

Do NOT sauce yet.

Broil for 8 minutes or until fish is flakey

Then pull it out, pour mixture/sauce overtop and broil for another 2 minutes
If you're looking to up-level your canna-cooking game, you may want to start here.
For more recipes like this one, check out our recipe index here.
Share our post and comment below! We'd love to hear from you.
As always, happy canna-cooking!