Mini Chocolate Egg Cookies With Cannabis
There isn't a better time of year than Easter to experiment with fun treats and snacks that are cute and yummy. Today we're making Mini Chocolate Egg Cookies With Cannabis.
If you're at all like me, you could eat 3 of those little bags of mini chocolate eggs in one sitting!
You just can't stop popping them in your mouth while you're watching TV and before you know it, like magic, POOF! The bag is done!
And if you have children, you know they're getting some from family or friends so why not use them to your cannabis-advantage and make some edible cookies?!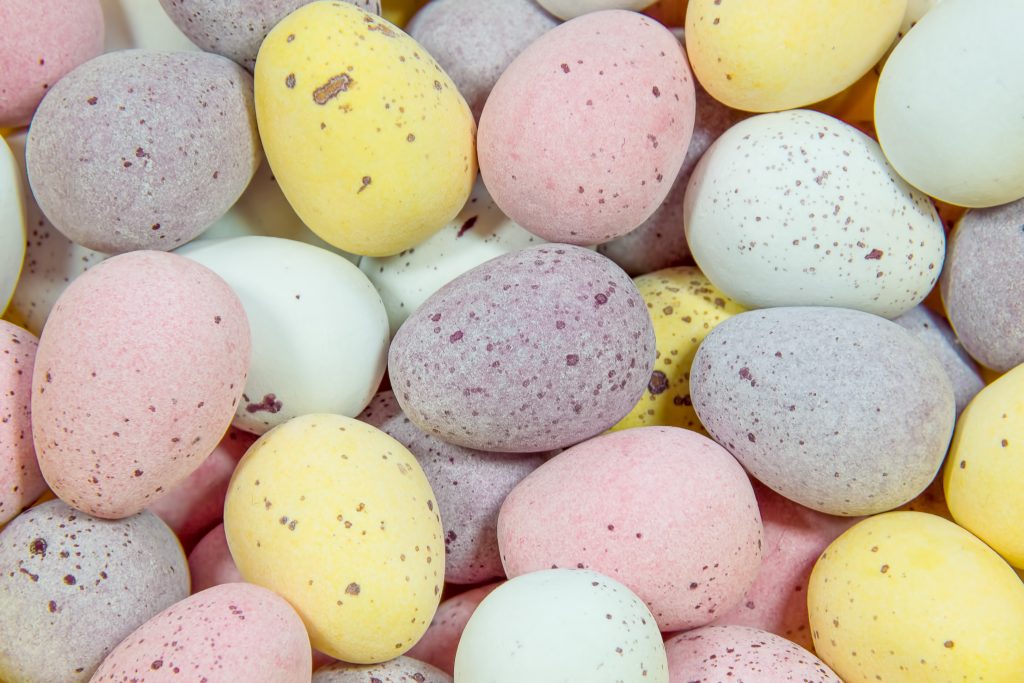 Easter With Annoying Family Members
This year will likely look a little different for many, BUT if you are spending it with some of your family there's a likelihood that there is one (or more) annoying family members, right?
Here's how to manage them and yourself, at the same time:
Make weed edible cookies! You'll be flying high, and in no-time it will be time to get out of there OR if they're at your place, they'll be full from dinner and leave before you notice.
Cannabis = coping! Do you agree?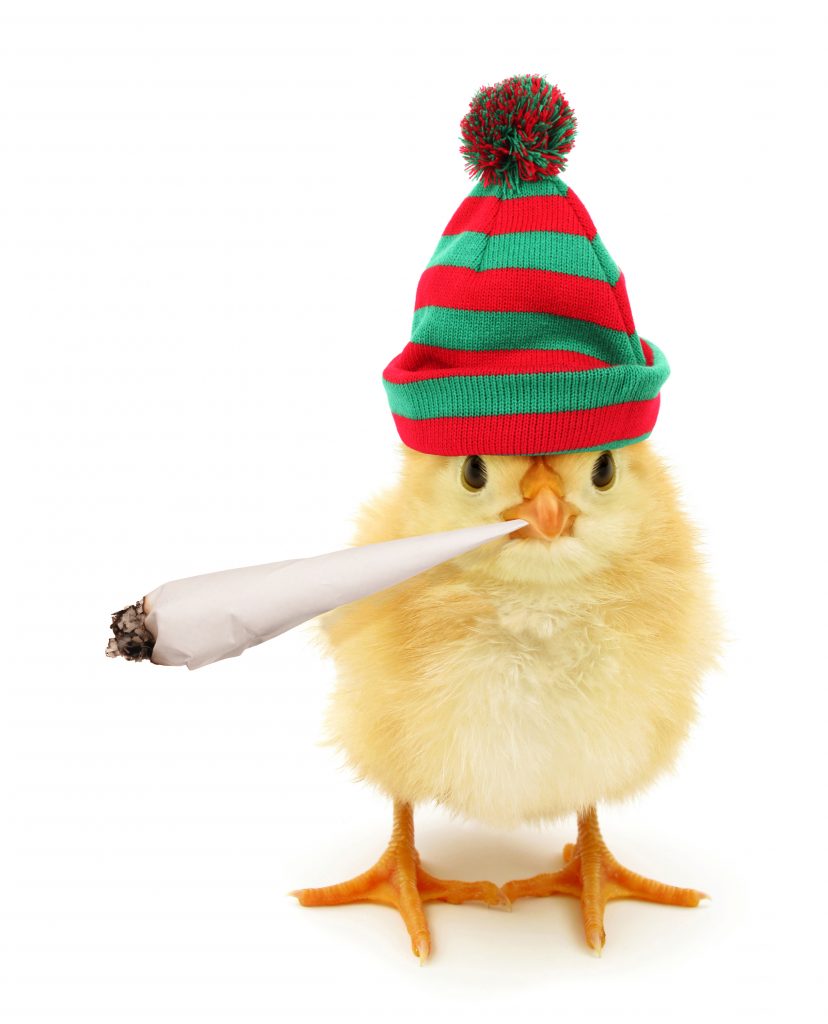 And if you're thinking that these are hard to make, you're absolutely wrong.
In just a short amount of time, with the best ingredient ever: cannabis butter, you'll have these buttery-smooth and crunchy-egg cookies to munch on for days. (or hours?!)
How To Make Cannabutter
You'll need to decarb your weed and make a nice healthy batch of cannabutter before you can make these cookies. Learn how below, but if you have weed butter on hand, skip to the recipe.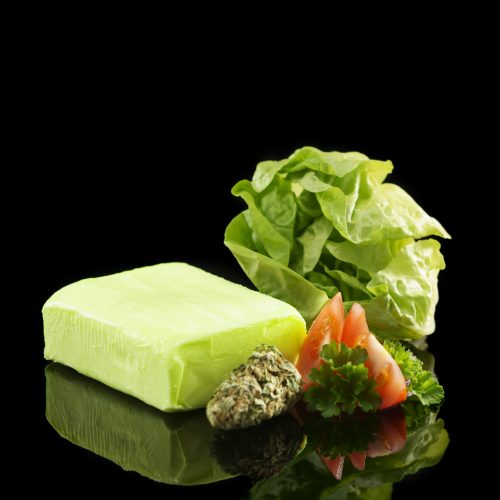 Servings: 1 Cup
Calories: 1628kcal
THC: 700-1400mg
Author: Steph Van De Ven
1/4 to 1/2

Ounce Cannabis

1

cup

Butter
Decarboxylate your weed by spreading your cannabis evenly on an oven tray And coat with aluminum foil.

Place in the oven on 240F/115C for 25 till 45 minutes, and then let it cool.

Grind your dry cannabis or chop it till fine.

Place the cannabis in a strong mason jar, add butter and (1 tsp of sunflower lecithin)(optional)

Place your closed jar in cold water and let it come to a boil, Boil for 2 to 3 hours.

Strain your butter through a cheesecloth.

Cool down

Now you can use the Cannabis Butter (Cannabutter)
If using a mason jar, be sure to start with cold water. Furthermore, it is imperative to let the water cool gradually so that your glass will not shatter.
The video guide might be slightly different than the blog recipe. The blog recipe is the most updated and accurate.
Calories: 1628kcal | Carbohydrates: 1g | Protein: 2g | Fat: 184g | Saturated Fat: 117g | Cholesterol: 488mg | Sodium: 1621mg | Potassium: 54mg | Sugar: 1g | Vitamin A: 5673IU | Calcium: 54mg
---
Ingredient List
You may have everything below at home, and the only thing you'll need to make a trip for is the chocolate mini eggs.
Cadbury Mini Eggs
Flour
Cannabis Butter
Brown Sugar
White Sugar
Eggs
Salt
Baking Soda
Vanilla
---
Mini Chocolate Egg Cookies With Cannabis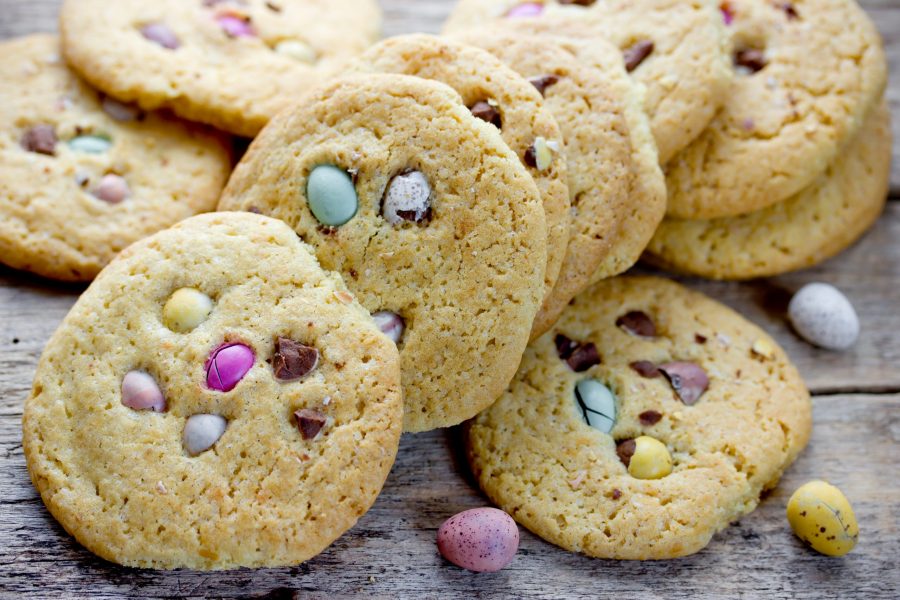 Servings: 4 people +
Author: Steph Van De Ven
Cost: 20+
Baking Sheet

Parchment Paper

Mixing Bowl

Hand Mixer

Spatula

Spoon
2 1/4

cup

flour

1

tsp

baking soda

1

1

cup

cannabutter

softened

3/4

cup

sugar

2

tsp

vanilla

2

large

eggs

1 1/2

cups

Cadbury mini eggs

cut in half
Preheat oven to 375 F

Combine the flour, baking soda and salt. Set aside.

In a large bowl, beat together the butter, sugar, brown sugar and vanilla until smooth and creamy.

Add in the eggs until everything's combined and smooth.

Add the dry ingredients and continue to beat until the dough is mixed.

Add the mini eggs to the dough and gently stir until they're mixed into the dough.

Drop spoonfuls of the dough onto a parchment lined baking sheet.Bake at 375F for 10 to 12 minutes or until edges become golden.
---
If you're looking to up-level your canna-cooking game, you may want to start here.
For more recipes like this one, check out our recipe index here.
Share our post and comment below! We'd love to hear from you.
As always, happy canna-cooking!