Dr. Michele Ross on cannabis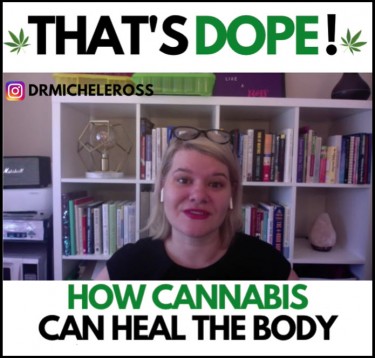 (Listen to full podcast, click here!)
On a recent episode of That's Dope (the cannabis podcast based out of the UK), the team at A B Seedy were joined by Dr. Michele Ross; a neuroscientist, and one of the world's leading experts on cannabis and psychedelic medicines. They had a wide ranging conversation with Dr. Michele about the power of cannabis, the science behind its medical benefits as well as how politics affects education and legislation across the globe.
Here are the top 3 things we learnt from Dr. Michele Ross:
Cannabis does not kill brain cells
How cannabis medicine works
Decriminalisation is the first step
Let's dive right in!
Cannabis does not kill brain cells
When studying the effects of cannabis on the brain, Dr. Michele Ross was surprised to learn that there is no empirical evidence to suggest that cannabis kills brain cells.
To Michele's surprise, research coming from Asian countries was suggesting that cannabis may be able to help grow new brain cells. Michele's research concluded that cannabinoids may be helping to grow brain cells and that CBD and other components of cannabis can certainly encourage brain growth. Watch a quick video clip below of the podcast!
[embedded content]
Talking Cannabis with a Neuroscientist – Dr. Michele Ross Talks with That's Dope from CannabisNet on Vimeo.
How cannabis medicine works
What makes cannabis so interesting (opposed to pharmaceutical drugs), is that the cannabis plant is able to target multiple areas within the human body and is able to treat a variety of medical conditions.
Within the human body, there is a vast biological system with multiple receptors that cannabis is able to bind to when taken, this is known as the Endocannabinoid System (ECS).
Cannabis has over 111 different cannabinoids, a variety of polyphenols (anti-inflammatory compounds) and terpenes, which along with adding tastes and smells to cannabis, also have many medicinal qualities.
Decriminalisation is the first step to legalisation
Dr. Michele Ross has been involved in helping to reform cannabis legislation in multiple countries around the world. Michele explained that before thinking about legalisation, a country should first focus on decriminalization.
"In terms of the wording of laws, there is a term called decriminalisation and a term called legalisation. In the United States, most of the states that ended up having a mature medical marijuana system and even recreational marijuana system (/ adult use system), started off with decriminalisation".
Decriminalising cannabis would mean that authorities would cease to treat it as something that is illegal (or a criminal offence).
Once that has happened, Michele suggested that the next step would be to create a legalised medical system where the medicine is accessible and affordable to patients in need.
You can check out the full episode of That's Dope with Dr Michele Ross HERE
MORE FROM DR. ROSS ON CANNABIS READ THESE…
CAN YOU USE CANNABIS TO GET OF OPIOIDS, DR. ROSS TALKS!
OR…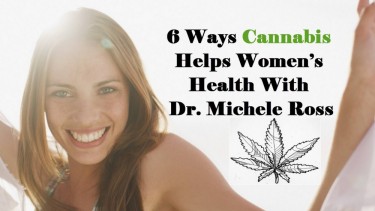 HOW CANNABIS HELPS WITH WOMENS' HEALTH, WITH DR. MICHELE ROSS