Valentine's Day Gift Guide: Pot Presents For Cannabis Lovers
Need some potent gift ideas for the stoner in your life? We've got it all here for you with our Valentine's Day Gift Guide: Pot Presents For Cannabis Lovers.
Chocolates, flowers, and jewelry are all wonderful gifts when they have meaning attached to the card.
What could mean more to that special stoner in your life, than a weed Valentine's Day gift or a cannabis meal creation from the heart?
"Roses are red, violets are blue

Just give me some weed, whatever you do!"
On the list for you to check out today? Edibles, Oils, DIY gift ideas, and CBD skincare products to name a few!
Strap on your arrows, Cannabis cupids! Let's get love-y!
#1. Cannabis Chocolates
For so many of us, it's the best time of year because we get delicious chocolates of all kinds!
Have you ever made Cannabis Chocolates before?
We're positive you're partner, friend or loved one will LOVE receiving hand-made chocolates from you.
Here's an easy-to-follow recipe below.
Really score some points and use silicone marijuana leaf molds ?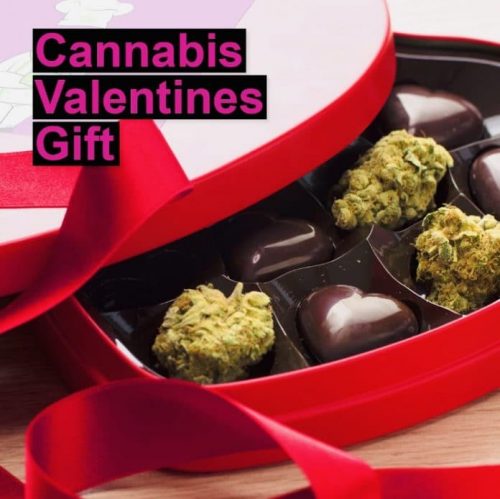 Calories: 200kcal
1

tbsp

Cannabis butter

1/2

cup

pure chocolate

1

cup

warm heavy cream

1

cup

chocolate chips
Melt your 1/2 cup pure chocolate and pour it into your heart shaped molds. Flip your mold upside down so there is just a thin layer of chocolate into the molds.

In a medium bowl, put your warm, heavy cream, chocolate chips and cannabis butter and mix well.

Refrigerate for 5 min

Beat air in your creamy chocolate with a hand blender till nice and thick.

Fill your chocolate bonbons in the mold and cover with another layer of chocolate, cool for at least an hour or till hardened. Take them out of the mold and place in your gift box.
Calories: 200kcal | Fat: 20g
---
#2. A Bouquet Of Weed!
Yes, you read it right. Why give flowers that die, when you give weed to get your love high?!
So head on over to your favorite dispensary and pick out the weed he or she loves.
Wrap it up in a beautiful box with a ribbon, and call it a day!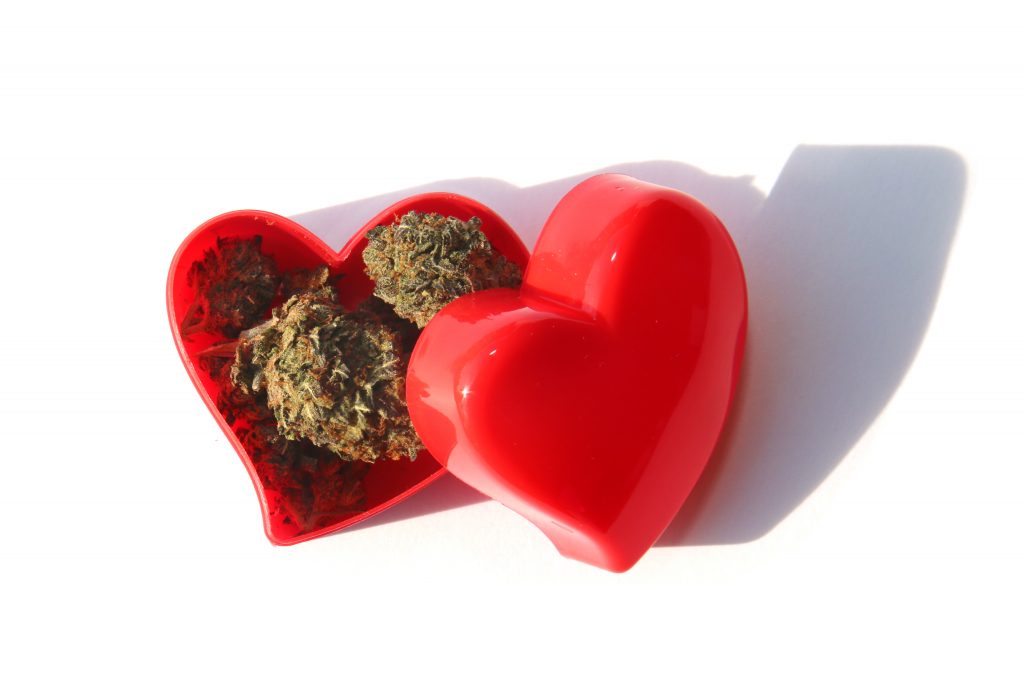 ---
#3. Easy-To-Enjoy Cannabis Edibles
A thoughtful, practical and yummy gift that both of you can enjoy? Edibles of course!
You can either buy your Valentine a tasty bag of CBD Gummies or make them a home-made recipe that they'll love.
These cannabis lollipops are the cutest! Just wrap them in some parchment paper, add a bow and surprise your love BIG time!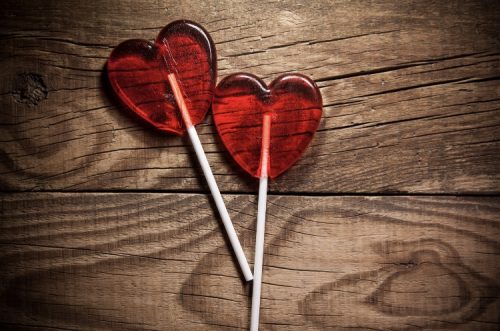 candy thermometer

Lollipop stick

Lollipop molds
100

Mg

Cannabis Tincture

1/4

Cup

Water

3/4

Cup

Granulated sugar

1/2

Cup

Light corn syrup

4

Tsp

strawberry gelatin dessert
Spray your lollipop molds with cooking spray. Insert the lollipop sticks into the molds and continue to step 2.

In a medium saucepan over medium heat, combine the cannabis tincture, water, sugar, and corn syrup. Stir the mixture until the sugar dissolves. Use a candy thermometer to heat the mixture to 295F.

Stir in the gelatin dessert. Working quickly, spoon the sugar mixture into the lollipop molds.

Let it all cool down. When ready, take out the lollipops and wrap them up as a gift or enjoy it yourself.
---
#4. Make Your Valentine A Cannabis-Dinner
How often do we get surprised with a beautiful, sit-down, at-home meal cooked by our loves?
It doesn't happen too much in my home, so I'm going to guess the same might be for you.
Light some candles, play some relaxing music, and enjoy a cozy night in with a beautiful cannabis-infused dinner!
Try this recipe below, or click here to find more recipes you both will enjoy.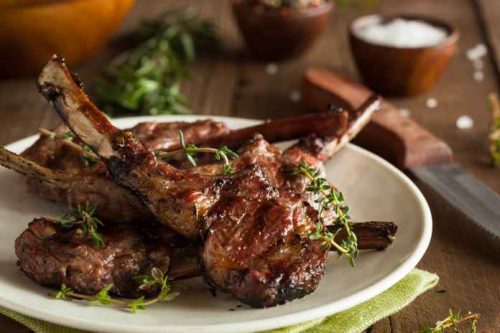 Calories: 200kcal
THC: 86 – 172 MG for the whole dish
2

Tablespoons

Cannabis Oil

2

lamb

racks (about 8 to 9

1/2

cup

extra-virgin olive oil, plus 2

4

garlic

cloves, unpeeled and crushed

2

(4-inch)

rosemary sprigs, crushed

6

thyme

sprigs, crushed

4

rosemary

sprigs, for garnish

Freshly

ground

black pepper
Clean the rib bones well by scraping off meat and sinew with a small sharp knife. Cut the racks in 1/2 so that each has four ribs. Mix together the olive oil, crushed garlic, crushed rosemary and thyme sprigs in a large bowl. Add the lamb and coat well. Grind some coarse black pepper over all. Wrap well and marinate the racks overnight.

The next day removes the lamb from the marinade and scrapes off as many herbs as possible. Preheat the oven to 350 degrees F.

Heat a large saute pan over medium-high heat and add 2 tablespoons of olive oil. Season the lamb well with salt; no additional pepper should be necessary, and sear fat side down until golden, about 7 minutes.

Turn over so that the fat side is up and put in the preheated oven for 20 to 30 minutes.

Brush cannabis oil over the rack and Let the rack rest for 10 minutes before cutting.

To serve, cut each lamb rack into 4 equal pieces, 2 bones per chop and serve on individual plates or a platter with the accompaniments of your choice.

Serve the Cannabis Herb-Marinated Rack of Lamb
Calories: 200kcal | Fat: 20g
---
#5. Cannabis Spa Night for Two (or Three!)
Creating a beautiful Cannabis spa night is simple and such a personal way to show your Valentine you care.
Draw a nice hot bubble bath, throw in a luxurious CBD bath bomb, and pour each of you a tall glass of refreshing Cannabis cocktail.
Enjoy the mood, enjoy the vibe, and have a very VERY happy Valentine's day!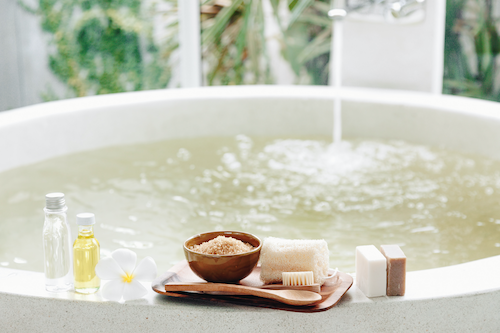 If you're looking to up-level your canna-cooking game, you may want to start here.
For more recipes like this one, check out our recipe index here.
Share our post and comment below! We'd love to hear from you and how you're making your Cannabis-Valentine's Day special!
As always, happy canna-cooking!