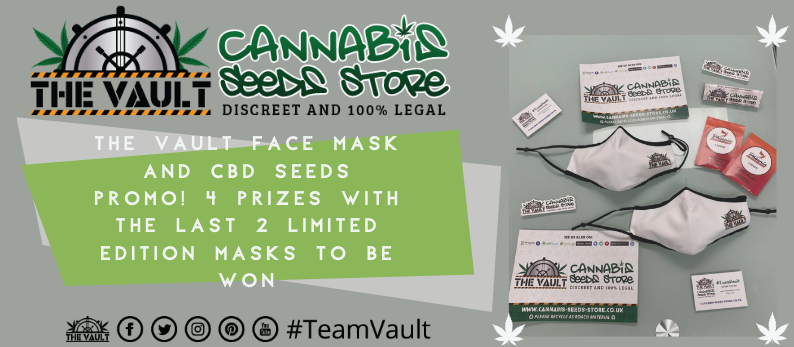 The World is still well and truly turned upside down right now, what with the Corona Virus and the crazy goings-on all over the place. We offered up 8 masks to you guys plus some seeds before the end of 2020 and we have TWO remaining so we thought we'd put them back out to you guys to win. We will only be posting this one on our social media pages (but please enter on the blog) so you might have a better chance this time around!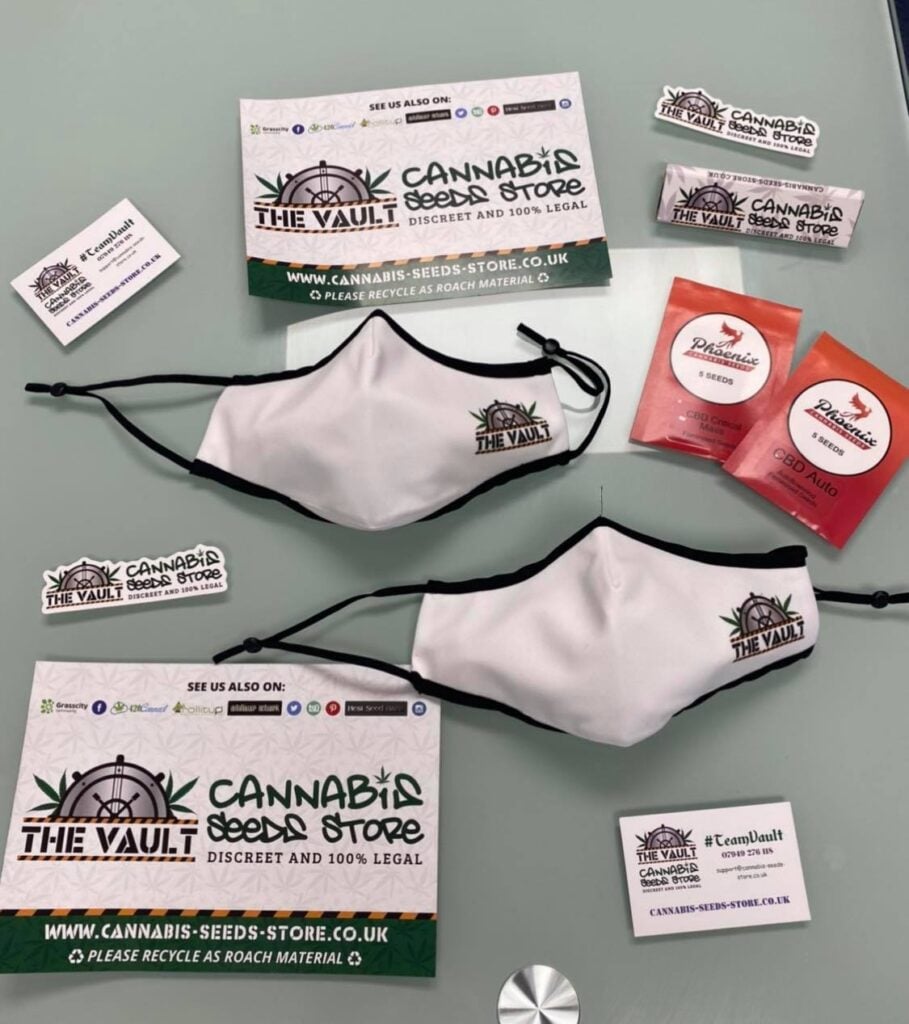 More About Phoenix Seeds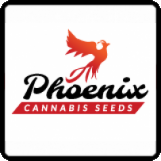 The journey of Phoenix Cannabis Seeds began in 2010, when a team of like-minded canna-seurs made it their mission to bring high quality strains to the masses at highly competitive prices. To this end, the team tirelessly reached out across the globe, in search of partners near and far who could help them market, package and distribute the very best strains available. Over the years, the team at Phoenix Seeds has grown its range to cover a comprehensive variety of feminised and auto flowering varieties with premium landrace and hybrid genetics at their core, all designed to cover everything any discerning cannabis aficionado might desire. They are now a rising force in the UK breeding scene and we are sure that the shadow of the Phoenix will fall across the planet as collectors everywhere wake up to the possibility of adding premium seeds to their libraries without having to pay the earth!
About The Seeds: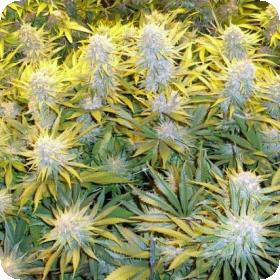 This strain is often called the "perfect hybrid", and for good reason. This strain is extremely easy to grow and produces fantastic yields.
CBD Critical promises to produce fantastic buds, even for those who don't have a wealth of growing experience. This strain is indica dominant and is ideal for medicinal users.
The effect is relaxing and heavy which makes it great for lying on the couch and for combating muscle pain, insomnia and migraines. The scent is woody, not unlike tobacco, but with a hint of hash.
CBD Critical Mass is a feminised strain and will only grow into female plants. Feminised seeds are great for growers who don't plan on breeding their own crops.
For these growers the male plants are not only a nuisance but can actually be a danger to the female plants during the flowering period. This means they have to be removed, which is a huge pain and a massive waste of time and money.
Feminised seeds also tend to produce higher quality plants than regular seeds. Some breeders also prefer to use feminised seeds, even though feminised breeding is very difficult.
These plants are also photo-period and will require a light cycle in order to flower.
What's Up for Grabs
Prize 1 Facemask With x5 CBD Critical Mass Feminised + Vault T shirt and goodies
Prize 2 Facemask With x5 CBD Critical Mass Feminised + Vault T shirt and goodies
Prize 3 x5 CBD Critical Mass Feminised + Vault T shirt and goodies
Prize 4 x5 CBD Critical Mass Feminised + Vault T shirt and goodies
How To Win
Simply write 'CBD' in the comments of THE BLOG to enter!
The competition starts today and will close and be announced on Tuesday 16th February!
If you can't hold off any longer, use code 'Phoenix15' to claim 15% off all Phoenix Seeds.
Legal Disclaimer: The competition winners will have their prizes sent to them via recorded delivery. If you win the competition but don't receive your prize, we cannot resend competition prizes, so you'll have to raise this with your local delivery service (In the UK, for example, this would be Royal Mail).
Remember: It is illegal to germinate cannabis seeds in many countries and some remote, less enlightened planets outside the core systems. It is our duty to inform you of this fact and to urge you to obey all of your local laws to the letter. The Vault only ever sells or sends out seeds for souvenir, collection or novelty purposes.
*One entry per person
**Prize must be claimed within 28 days
Make sure you never miss another Vault promo and sign up for our newsletter at http://goo.gl/Bt2Ba2
#TEAMVAULT